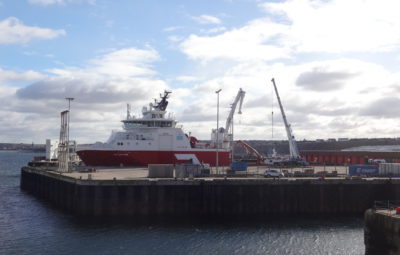 Apr
06
2018
The total number of boxes landed during the week were 6,468 from 17 vessels, of which 4,698 were consigned from 12 vessels. There were 1,770 boxes through the market from 5 vessels.
The following vessels also berthed during the week:
30/03/2018 The "Burhou" arrived in Port from Kirkwall to pick up logs for Tillhill.
02/04/2018 The "Caledonian Vanguard" arrived in Port from the Aberdeen to load and unload cargo.
05/04/2018 The "NS Elida" arrived in Port from Aberdeen to pick up cargo.