History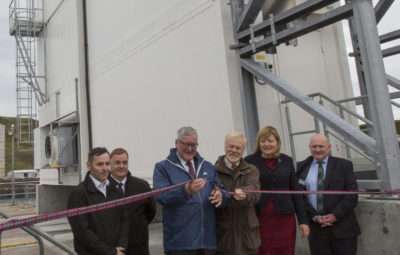 Scrabster Harbour was constructed in 1841 to provide deep water anchorage to seafarers and quickly became a key gateway to locations such as Orkney, Shetland, the Faroe Islands and also Scandinavia. During this time, Scrabster Harbour Trust was founded to commercially operate the harbour. Initially the harbour was used primarily as a fishing and ferry port, and by 1856 a ferry link was firmly established between Scrabster and Stromness.
Following the growing success of the harbour a lighthouse was built at Holborn Head in 1862. The St Ola Pier was built during the 1970's in order to accommodate ro-ro ferry operations.
Throughout the early 1990's Scrabster Harbour enjoyed significant expansion, building a modern fish dock, fish market, landing facilities and a large business park to cater for growing demand. The expansion was echoed in 2003 which saw the construction of the Queen Elizabeth Quay which allowed Scrabster Harbour to provide suitable facilities for larger ferry vessels.
In 2013 Scrabster Harbour Trust invested £17.6 million into the renovation of the existing Old Fish Market pier to transform it into the new Jubilee Quay and position the port as attractive to the oil and gas, marine and renewables sectors.
A new plate ice plant, costing £1.05 million, was installed in 2017 to ensure Scrabster continues offers the services expected at an important fisheries centre.
In 2021 the redevelopment of the St Ola Pier was completed at a cost of £18.7 million. This latest investment compliments past development, adds further deep-water capacity and better positions the Trust to attract increased activity, particularly from the cruise and offshore energy sectors.