Fishing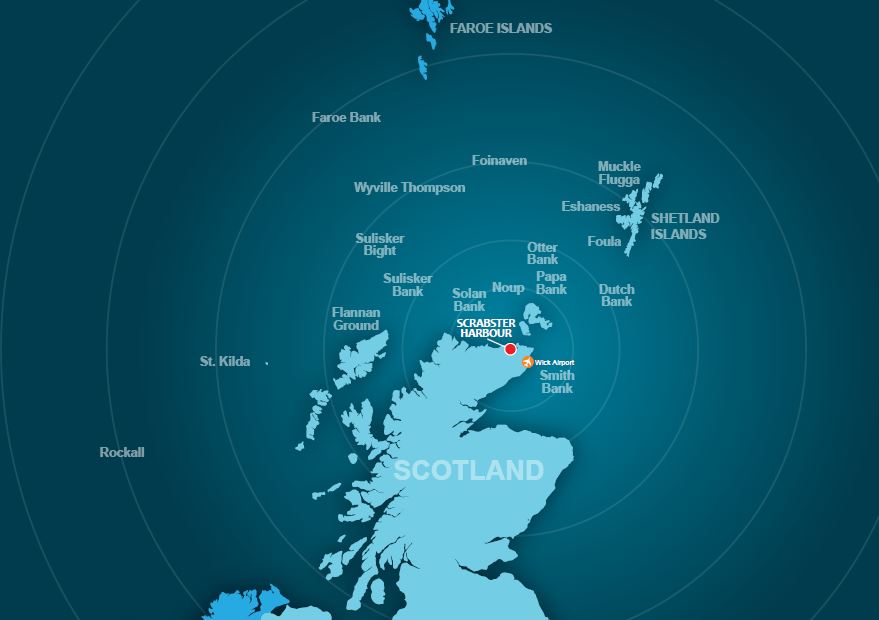 Scrabster Harbour has a long fishing tradition and remains a leading landing port in the UK, landing whitefish and shellfish, including brown crab, lobsters, prawns and scallops. Around 1,000 fishing vessels use the port annually with landings valued at over £35 million per annum.
Scrabster's location as the most northerly mainland port, places it in an ideal situation for vessels working on the fishing grounds to the North and West of Scotland, reducing steaming time and fuel costs.
The large fish basin which contains a modern 2,000 box capacity fish market remains one of the harbour's key strengths. In 2017 the Trust invested in a new £1.2 million ice plant. The plant, operated by the Trust, supplies plate ice with a production capacity of 30 tonnes per day and storage capacity of 60 tonnes.  Other facilities and services include market chilling, shore power facilities, net mending areas, enhanced fuel and water supply and modern welfare amenities including showers and laundry. Berths suitable for consignment of fish are also located close to dedicated loading bays for onward transport of catches to customers and consumers across the UK and Europe.
Scrabster Harbour is open 365 days a year when a friendly and efficient service can be expected from harbour staff and local service providers. The port offers a comprehensive infrastructure of support services including agency, fish salesmen, ice supply, haulage, fuel suppliers and marine engineering.
Scrabster offers competitive landing dues; 1.35% of gross value for fish landed through the market and 2% for consigned fish and shellfish. The Trust also operates a loyalty bonus scheme for regular users.