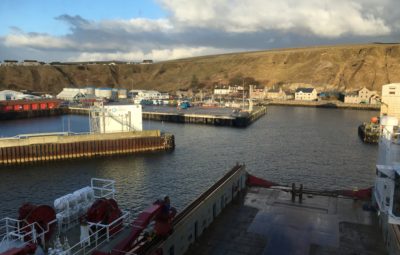 Oct
06
2023
The total number of boxes landed during the week was 5292 from 16 vessels, of which 5218 consigned from 15 vessels. There were 74 boxes through the market from 1 vessel.
The following vessels berthed during the week:                                
02/10/2023      The "Aasheim" arrived in port from Kirkwall to unload Road Salt.
04/10/2023      The "Ievoli Black" arrived in port on Wednesday to shelter from weather.
05/10/2023      Vessel "Scot Bay" arrived on Thursday to load timber on the Jubilee Quay
05/10/2023       Lighthouse vessel "Pharos" arrived on Thursday for fuel bunkering