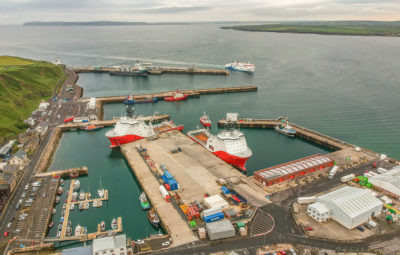 Jun
05
2020
The total number of boxes landed during the week were 7672 from 24 vessels, of which 4887 were consigned from 13 vessels. There were 2785 boxes through the market from 11 vessels. 
The following vessels berthed during the week:
30/05/2020         Hvitanes berthed for the usual weekly discharge of fish cargo.
01/06/2020         Timber Vessel CEG Galaxy arrived to load logs.  Sailed for Workington the next day.
05/06/2020         Oil Supply Vessel Caledonia Vision arrived to load/unload equipment.
Over the weekend 6/7th June we can expect CEG Galaxy, CEG Cosmos and Edda Sun