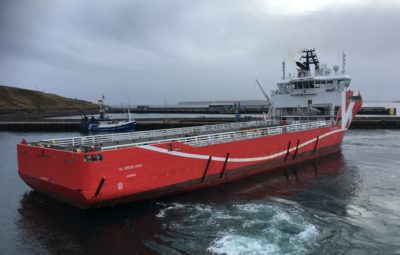 Mar
30
2018
The total number of boxes landed during the week were 4,426 from 10 vessels, of which 3,348 were consigned from 6 vessels. There were 1,078 boxes through the market from 4 vessels.
The following vessels also berthed during the week:
26/03/2018 The "Vadero Highlander" arrived in Port from Immingham to discharge fuel bunkers.
28/03/2018 The "KL Brisfjord" arrived in Port from the UKCS to unload cargo and crew change.
20/03/2018 The "Blikur" arrived in Port from Runavick to unload her usual fish cargo.