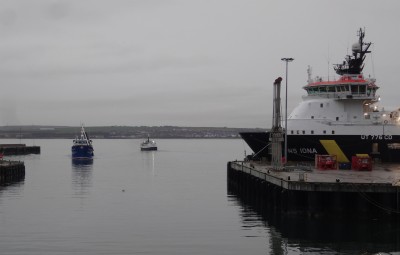 Jan
29
2016
The total number of boxes landed during the week was 6,118 from 12 vessels, of which 5,428 were consigned from 10 vessels.  There were 690 boxes through the market from 2 vessels.
The following vessels berthed during the week:
Eimskip's vessel Blikur called on Tuesday evening to offload fish cargo.
The offshore supply vessel NS Iona berthed on Tuesday to load offshore equipment.
The tanker Vadero Highlander berthed on Wednesday afternoon to discharge a cargo of petroleum products.