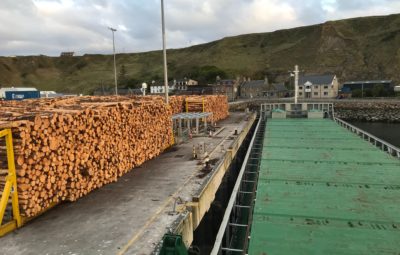 Sep
29
2023
The total number of boxes landed during the week was 5063 from 15 vessels, of which 4685 consigned from 13 vessels. There were 378 boxes through the market from 2 vessels.
The following vessels berthed during the week:                                
23/09/2023      The "Ceg Cosmos" arrived in port from Wisbech.  She sailed for Corpach on 24/09/2023.
26/09/2023      The "Polfoss" arrived in port with fish cargo.  She sailed the next day for Lerwick.
27/09/2023       "Northern Viking" arrived towing a Fish Farm Barge.  Both vessels remain in port.
28/09/2023      The "Njord Pioneer" arrived in port from Kirkwall to load Smolts.
29/09/2023      Tanker "Antares" arrived on Friday Morning