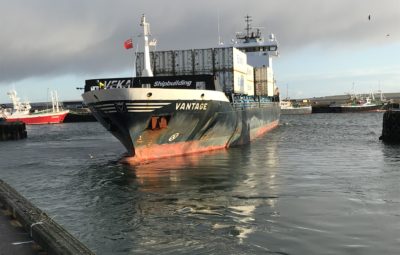 Feb
25
2022
The total number of boxes landed during the week was 9081 from 23 vessels, of which 6330 consigned from 14 vessels. There were 2751 boxes through the market from 9 vessels.
The following vessels berthed during the week:                                
23/02/2022      The "Vantage" arrived in port from Torshavn with fish cargo.  She sailed on the same day.