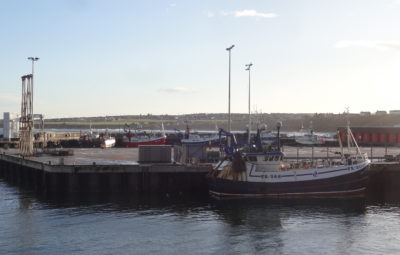 Nov
24
2017
The total number of boxes landed during the week were 7,791 from 28 vessels, of which 6,128 were consigned from 21 vessels. There were 1,663 boxes through the market from 7 vessels.
The following vessels also berthed during the week:
18/11/2017 The "Forth Jouster" arrived in Port from Wick to pick up a feeder barge.
20/11/2017 The "Vadero Highlander" arrived in Port from Immingham for bunkering operations at Simpsons depot.
21/11/2017 The "Lomur" arrived in Port from Runavik with her usual fish cargo.