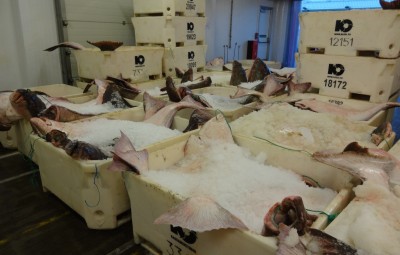 Jan
22
2016
The total number of boxes landed during the week was 12,317 from 30 vessels, of which 9,792 were consigned from 23 vessels of which 700 were from one Faroese boat.  There were 2,525 boxes through the market from 7 vessels.
The following vessels also berthed during the week were:
18/01/2016         The "Nor Solan" arrived in Port from the UKCS for repairs and to crew change.
19/01/2016         The "Lomur" arrived in Port from Runavik to unload fish cargo.