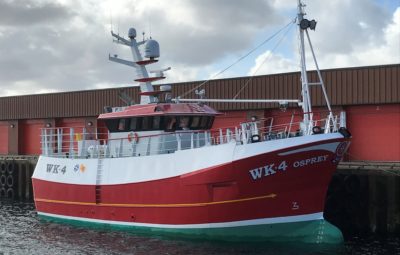 May
22
2020
The total number of boxes landed during the week were 5013 from 12 vessels, of which 3366 were consigned from 6 vessels. There were 1647 boxes through the market from 6 vessels. 
The following vessels berthed during the week:
16/05/2020         Tanker Antares arrived in Port from Immingham to bunker fuel.   She left Port the same day sailing to Immingham.
16/05/2020         Hvitanes berthed for usual weekly discharge of cargo.
17/05/2020         CEG Galaxy berthed on Sunday to load timber.
19/05/2020         Oil Supply Vessel Caledonian Vigilance arrived on Tuesday to load/unload oil related equipment.
19/05/2020         Cargo Vessel Vantage made her usual weekly call to unload fish cargo.
21/05/2020        The Tanker Antares made a second visit to bunker fuel.  She sailed later that day.