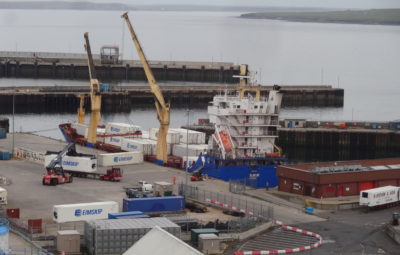 Jan
19
2018
The total number of boxes landed during the week were 6,609 from 17 vessels, of which 4,856 were consigned from 13 vessels. There were 1,753 boxes through the market from 4 vessels.
The following vessels also berthed during the week:
15/01/2018 The "Vadero Highlander" arrived in Port from Immingham to bunker fuel at Simpson's Depot.
16/01/2018 The "Blikur" arrived in Port from Runavik to discharge her usual fish cargo.
18/01/2018 The "Ievoli Black" arrived in Port from Lochinver for bunkers.
Additional Information:
A vacancy has arisen for a Port Supervisor. Full details of the vacancy and how to apply are available via the following link:
/about-us/current-vacancies/