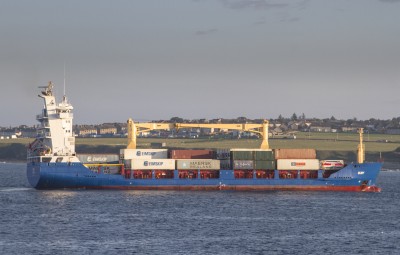 May
15
2020
The total number of boxes landed during the week were 6416 from 17 vessels, of which 5870 were consigned from 15 vessels. There were 546 boxes through the market from 2 vessels.
The following vessels berthed during the week:
08/05/2020         The "Eystnes" arrived in Port from Torshavn for its weekly visit to discharge containers.
10/05/2020         Tanker Antares arrived in Port from Immingham to bunker fuel.   She left Port the same day sailing to Immingham.
11/05/2020         Scot Mariner arrived to load logs.  She sailed the same day.
12/05/2020         Siam Opal & Siam Pearl both arrived.  They are working on the Subsea 7 pipeline.  They sailed later that day.
12/05/2020         BB Worker arrived in Port.  It was assisting Siam Opal/Siam Pearl.
12/05/2020         Cargo Vessel Vantage made her usual weekly call to unload fish cargo.
13/05/2020         Forth Warrior arrived in port.  She was in transit from Lochinver to Burntisland.
14/05/2020         C Fenna arrived in port.  She is in for engine repairs.
15/05/2020         Coastguard vessel Ievoli Blue arrived for fuel bunkers.