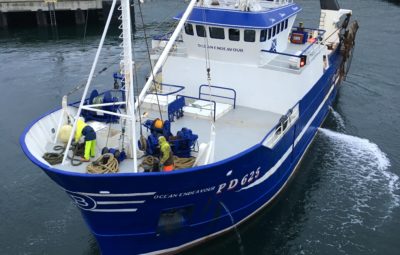 Dec
14
2018
The total number of boxes landed during the week were 12809 from 28 vessels, of which 11459 were consigned from 24 vessels. There were 1350 boxes through the market from 4 vessels.
The following vessels berthed during the week:
08/12/2018 The "NS Iona" arrived in Port from Aberdeen to load/unload oil related cargo.
11/12/2018 The"Lomur" arrived in Port from the Tvoroyri with her usual fish cargo.