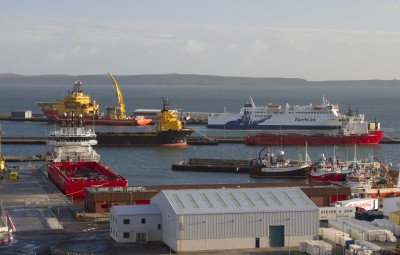 Feb
12
2016
The total number of boxes landed during the week was 7,067 from 20 vessels, of which 5,640 were consigned from 13 vessels with 700 being from one Faroese boat. There were 1,427 boxes through the market from 7 vessels.
The following vessels also berthed during the week were:
 09/02/2016         The "Blikur" arrived in Port from Torshavn to unload fish cargo.
10/02/2016         The "Vadero Highlander" arrived in Port from Scapa Flow to discharge oil for the Oil Depot.