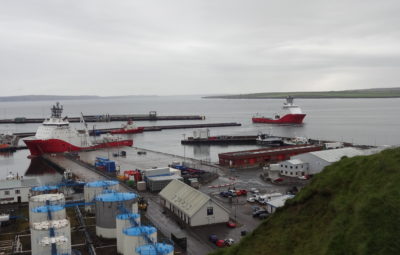 Jul
12
2019
The total number of boxes landed during the week was 3,882 from 12 vessels, of which 3,522 consigned from 8 vessels. There were 360 boxes through the market from 4 vessels.
The following vessels berthed during the week:
06/07/2019        Warship Vessel 'Admiral Cowan' berthed for fuel and water
09/07/2019        The "Svartfoss" arrived in Port from Runavik to discharge her weekly fish cargo.  She left the same day sailing to Runavik
09/07/2019        Personnel Transfer Vessel 'Athenia' berthed 9th and 10th for crew transfers
11/07/2019        The barge 'Forth Jouster' berthed to collect supplies for Olympic Intervention
11/07/2019        The Cruise vessel 'Hebridean Princess arrived on Thursday night.  She sailed at 1230 today after enjoying a performance by Caithness Junior Pipe Band.
12/07/2019        Oil Vessel 'Caledonian Victory' berthed for a crew change